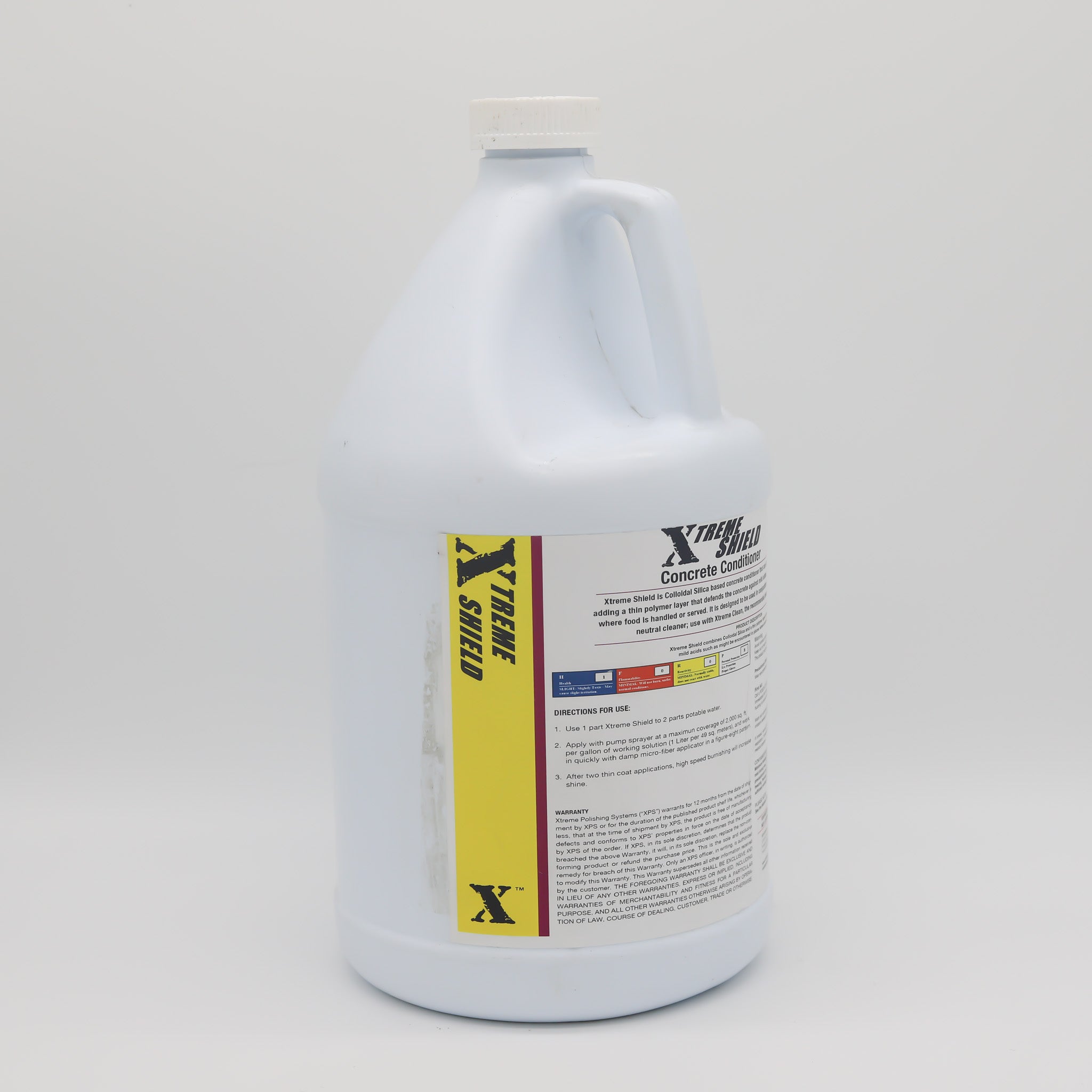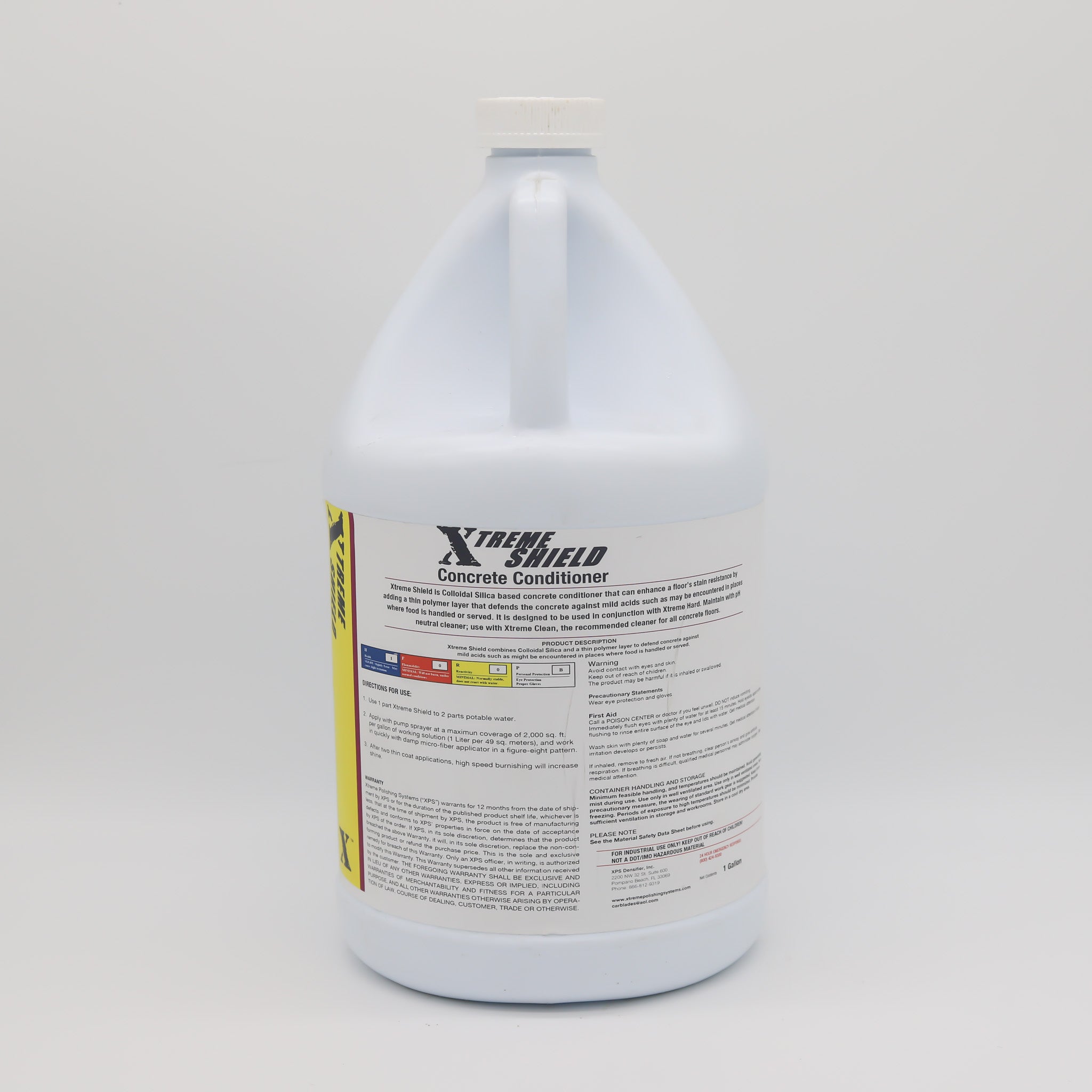 Xtreme Shield Concrete Conditioner (Polished Concrete Sealer) - Freight Only
---
Xtreme Shield Concrete Conditioner is a sealer that can be applied to polished concrete after the polished process has been completed. It is a quick and affordable way to protect your polished concrete from stains, chemicals, and other damage. Xtreme Shield also enhances the color of your concrete, making it look its best.
Pickup only from our warehouse in Marietta, GA
Here are some of the key features of Xtreme Shield Concrete Sealer:
Breathable sealer that offers low VOC emissions and does not yellow over time.
Protects against hot tire pickup, stains, de-icing salts, and some chemicals.
Enhances the color of dull or faded concrete.
Low maintenance, self-priming, and easy to recoat.
Provides professional grade concrete protection with extended longevity.
Suitable for use on industrial, commercial, and residential concrete floors.