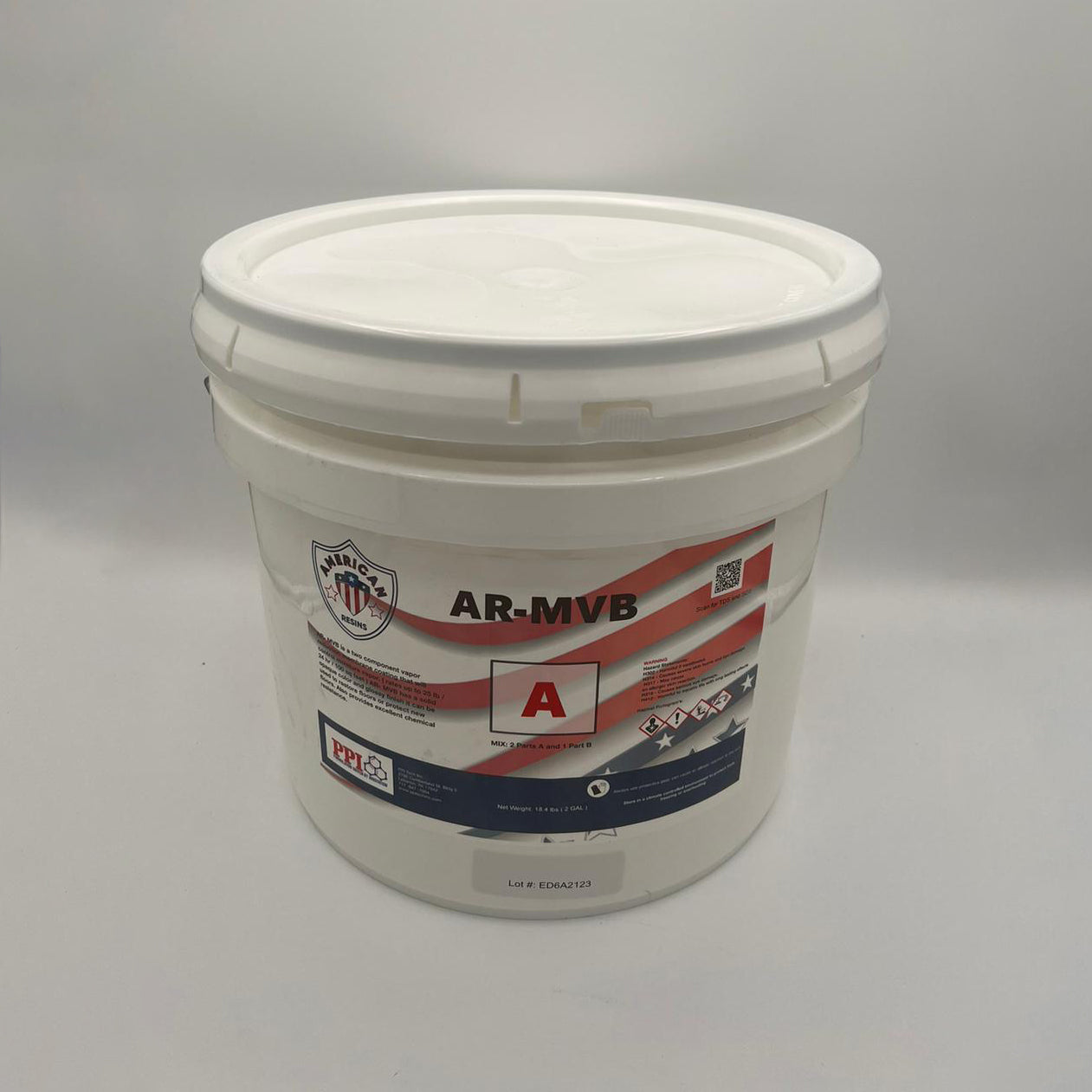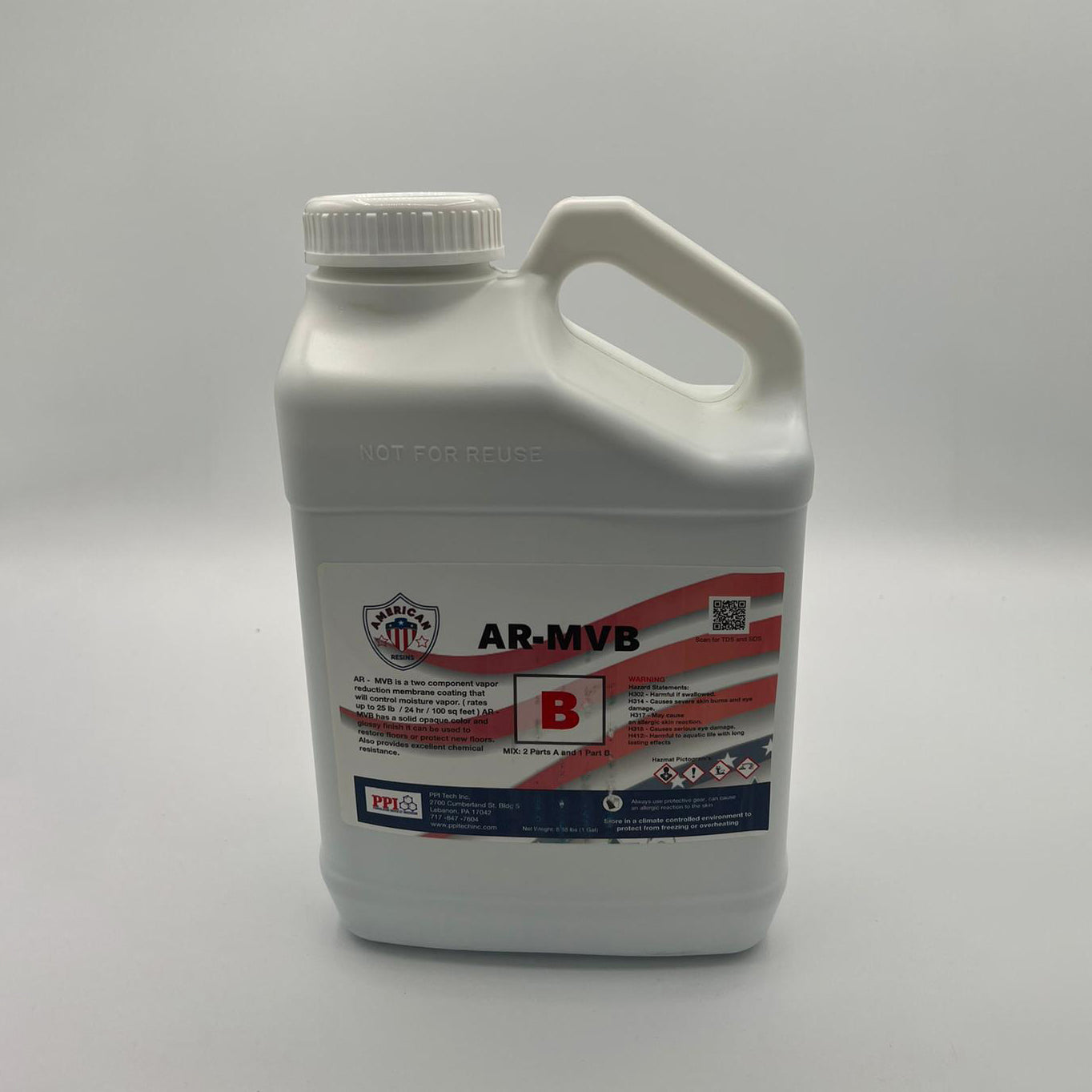 AR-MVB - Moisture Vapor Barrier
---
Size: 3 Gallon Kit (2 Parts A and 1 Part B)
AR-MVB is a two-component vapor barrier coating. AR-MVB is used as a primer and provides better adhesion. AR-MVB will control moisture vapor emission rates up to 25 lb. /24 hr. /1000 square feet, all while providing excellent physical and chemical resistance. This coating meets LED standards.

Freight to your location or pickup only from our warehouse in Marietta, GA

AR-MVB provides excellent resistance to abrasion and chemical resistance. AR-MVB meets all kinds of requirements, such as durability, performance, and aesthetics. This seamless coating offers an unlimited choice of color, and a smooth or non-slip finish can be achieved using very fine to very aggressive aggregates. This system has been approved by the Canadian Food Inspection Agency (CFIA). It meets LEED standards. ECTR also meets FDA and USDA requirements.
Freight to your location or pickup only from our warehouse in Marietta, GA