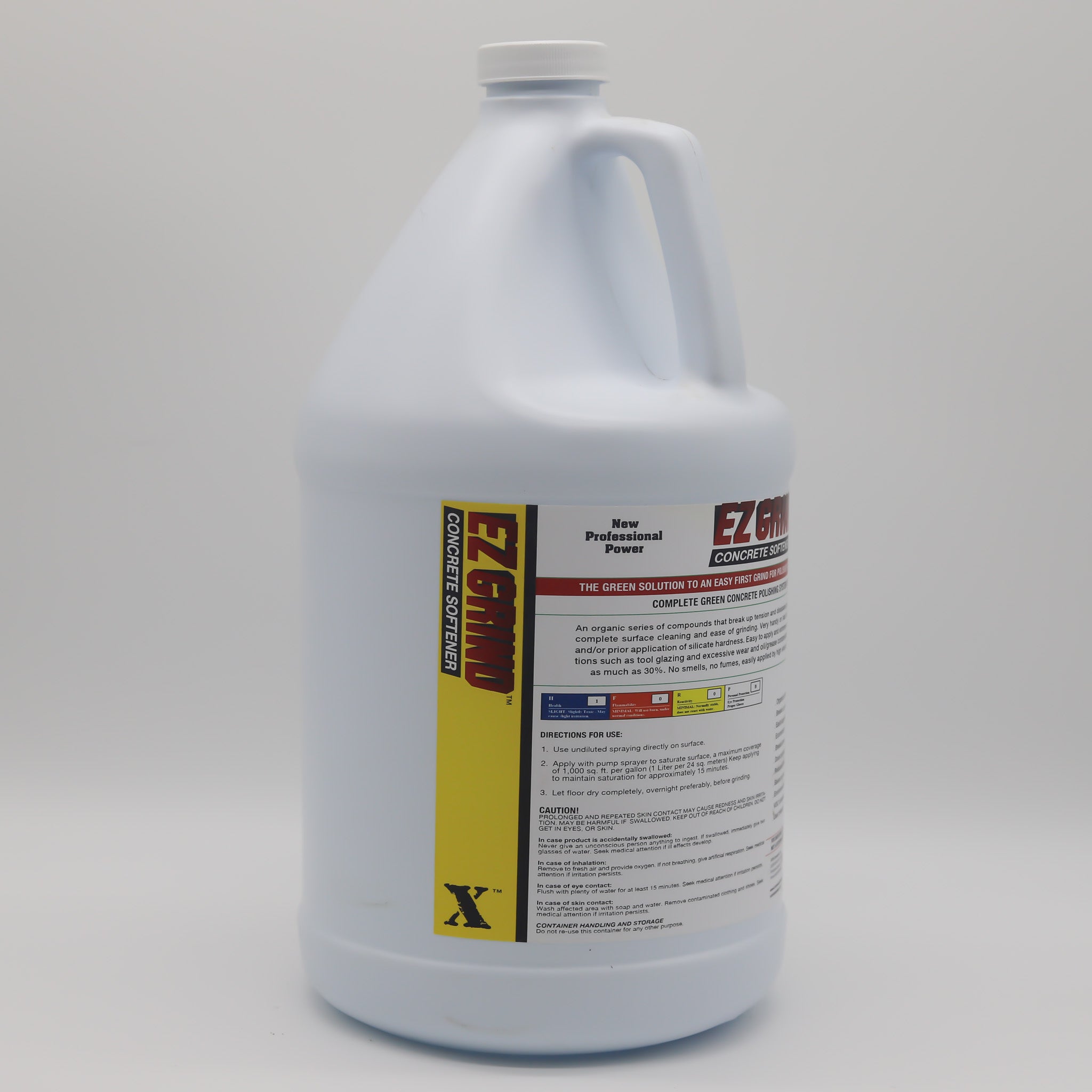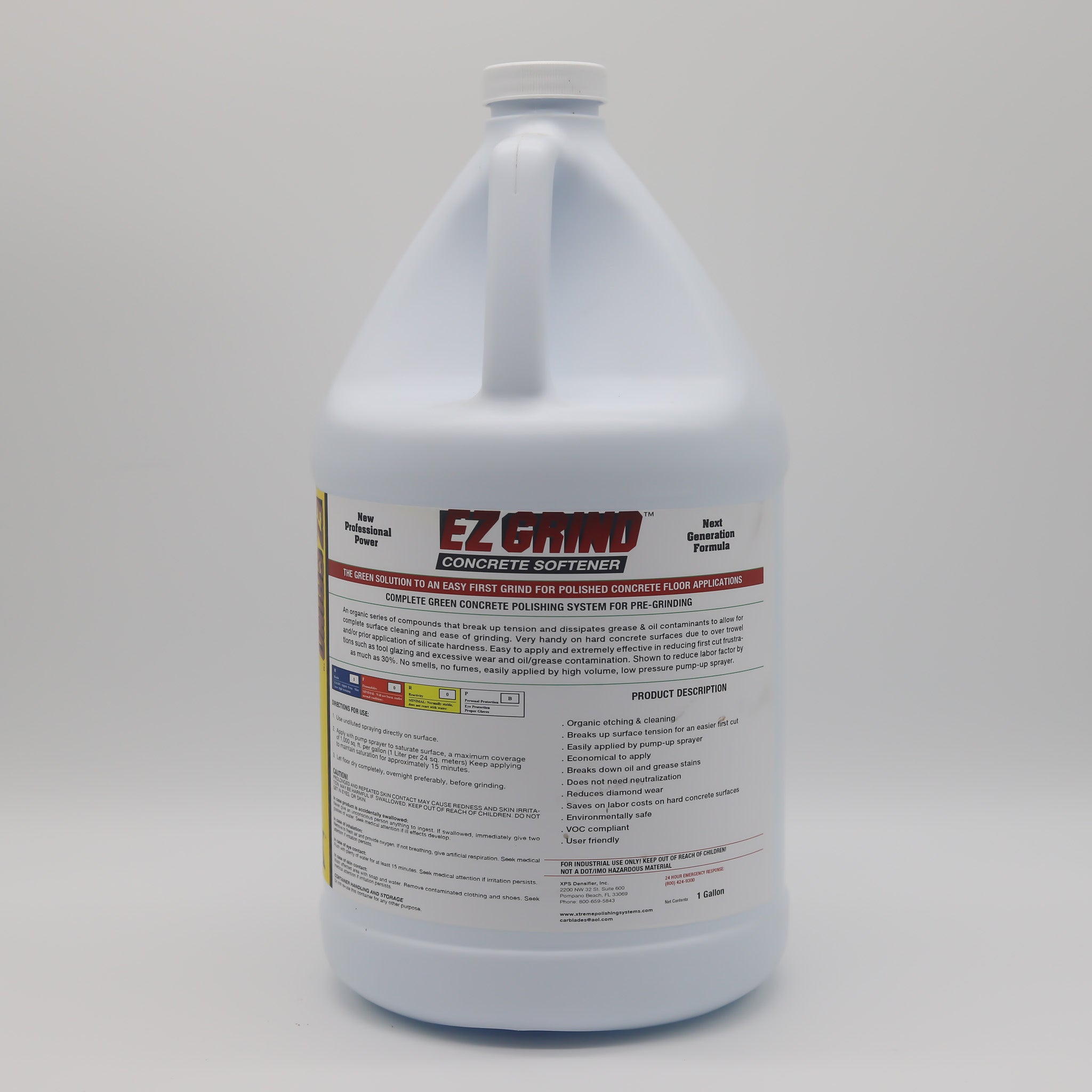 Xtreme EZ Grind Concrete Softener - 1 Gallon - Freight Only
---
Xtreme EZ Grind Concrete Softener is a chemical solution that is used to soften concrete surfaces. It is designed to break down the surface tension of the concrete, which makes it easier to grind. This can save time and money on concrete grinding projects.
Pickup only from our warehouse in Marietta, GA
The EZ Grind solution is made with a citrus-based formula, which makes it non-toxic and environmentally friendly. It can be applied easily with a high-volume, low-pressure pump-up sprayer.
The EZ Grind solution is ideal for very hard concrete surfaces, such as those that have been over-troweled or that have been treated with silicate hardeners. It has been proven to reduce labor costs by 30%.
Here are some of the key benefits of using Xtreme EZ Grind Concrete Softener:
Saves time and money on concrete grinding projects
Makes it easier to grind concrete
Non-toxic and environmentally friendly
Easy to apply
Ideal for very hard concrete surfaces