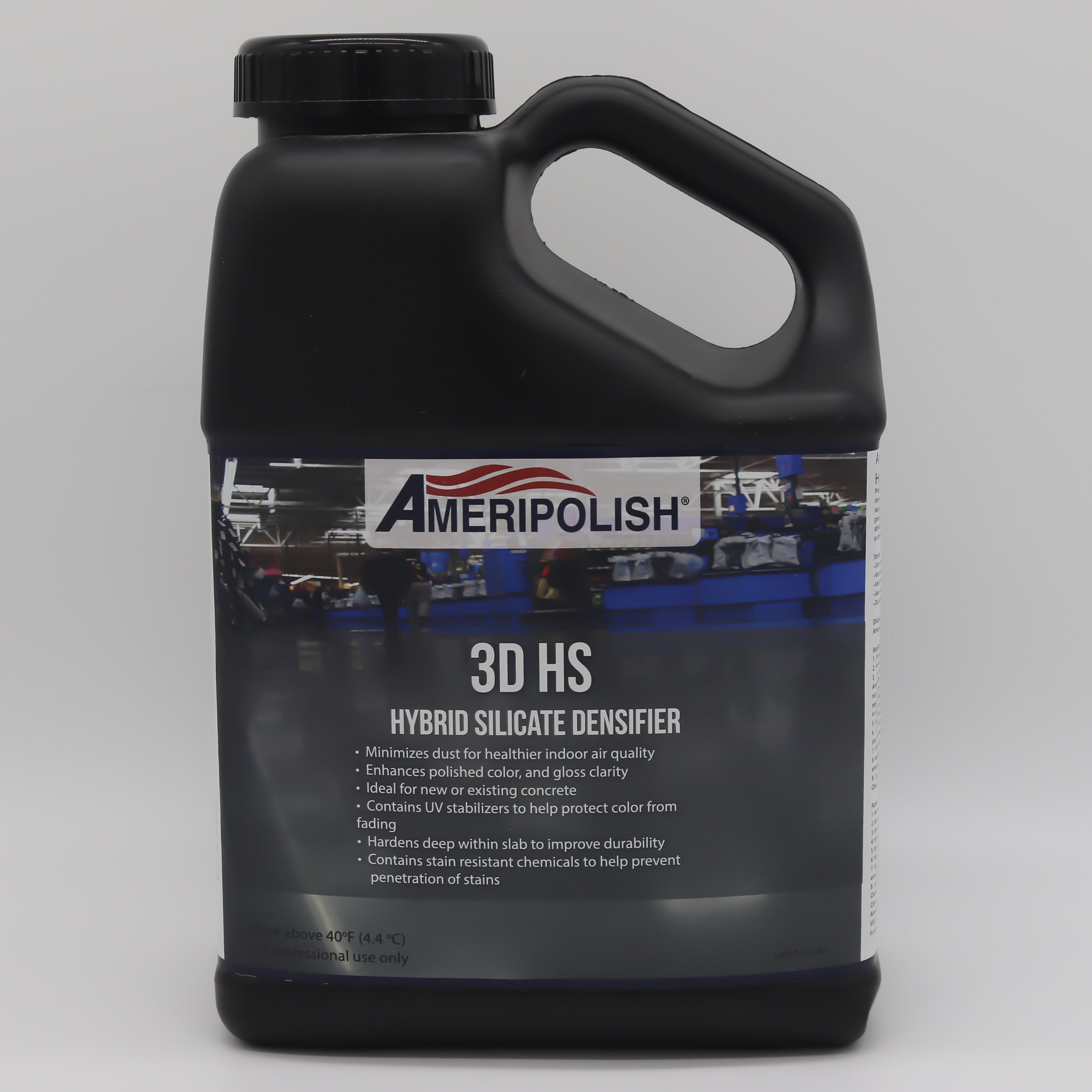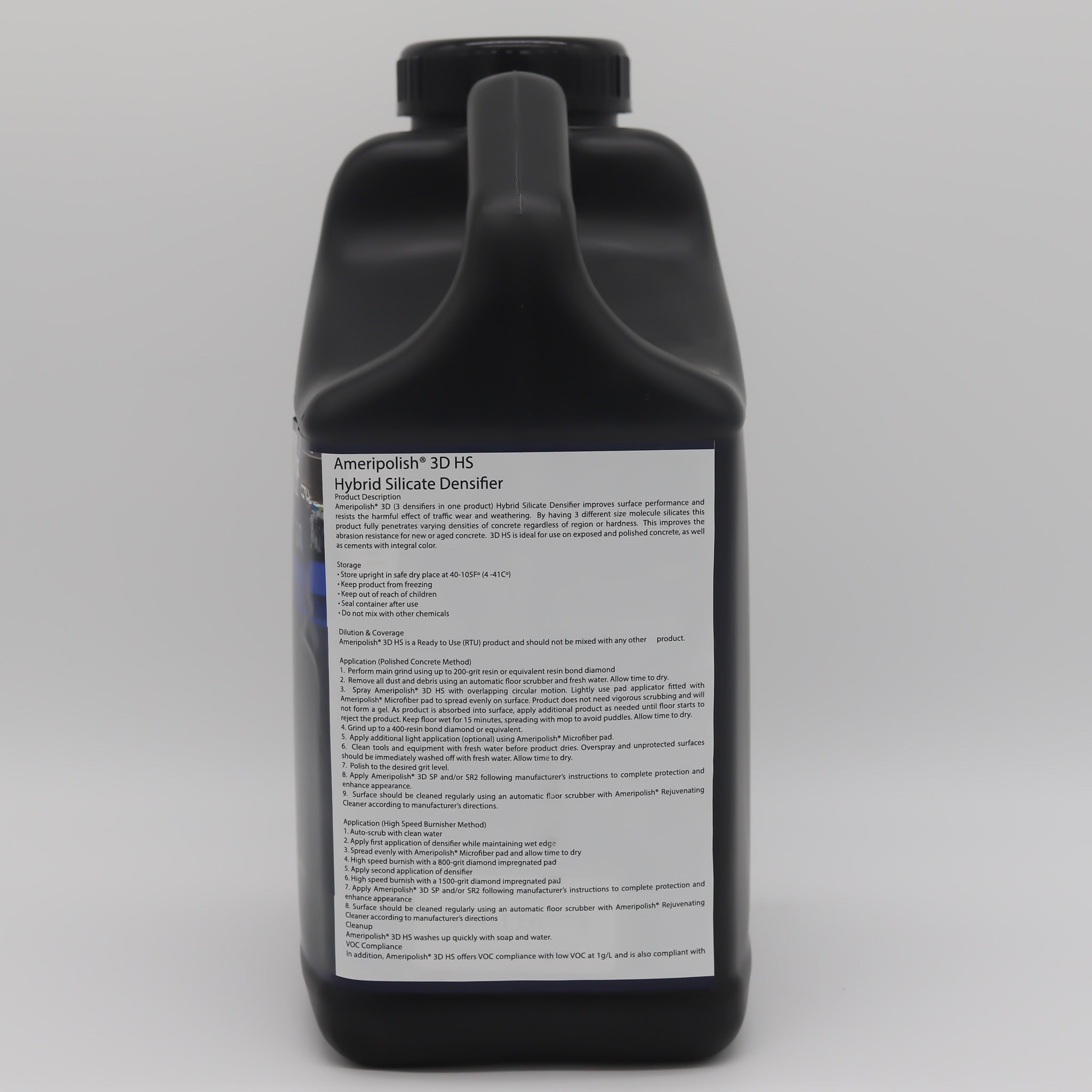 Ameripolish 3D HS - Hybrid Silicate Densifier - Freight Only
---
Ameripolish® 3D HS is a hybrid silicate densifier that combines three densifiers into a single product. It enhances the performance of surfaces and withstands the detrimental effects of traffic wear and weathering.
Size: 1 Gallon
 Pickup only from our warehouse in Marietta, GA or freight to your location
With its unique blend of silicates of different sizes, this product effectively penetrates concrete with varying densities, regardless of geographical location or hardness. It significantly enhances the resistance to abrasion for both new and old concrete surfaces. It is particularly suitable for exposed and polished concrete, as well as colored cements.
It is suitable for application on new or existing concrete and deeply hardens within the slab, thereby enhancing durability even after grinding. The product includes UV stabilizers to protect the color from fading, while also improving the color, gloss, and clarity of polished surfaces. It contains chemicals that resist stains, preventing them from penetrating the surface. Additionally, it reduces dust, leading to better indoor air quality.