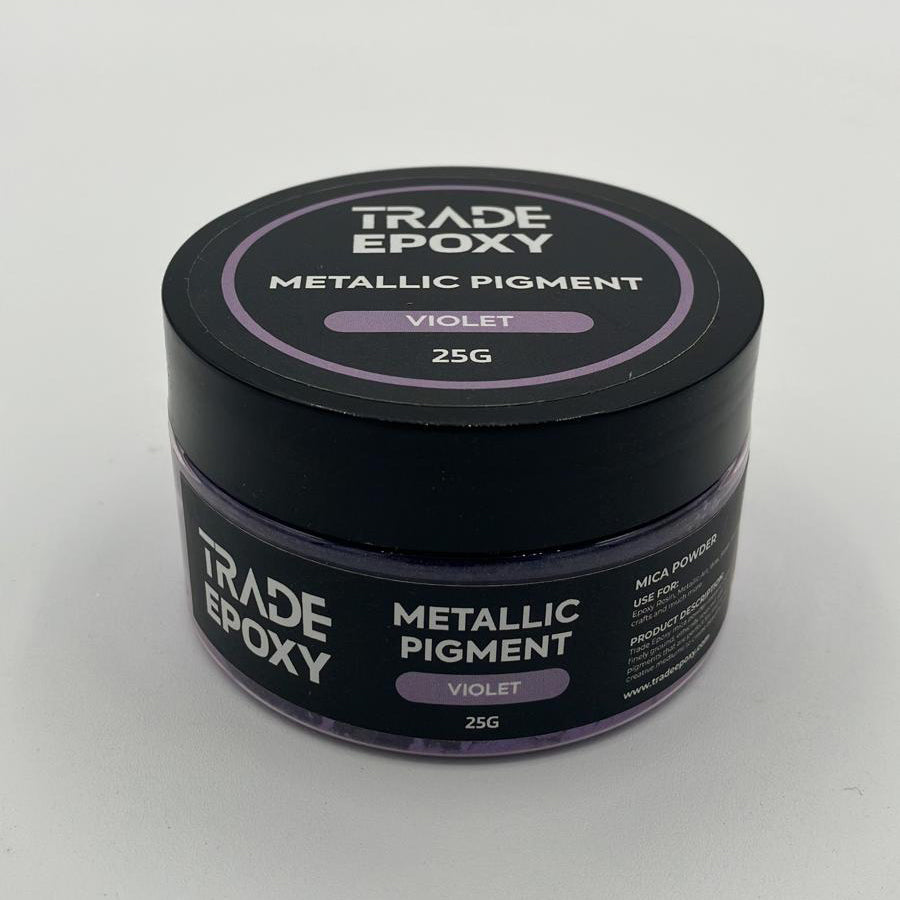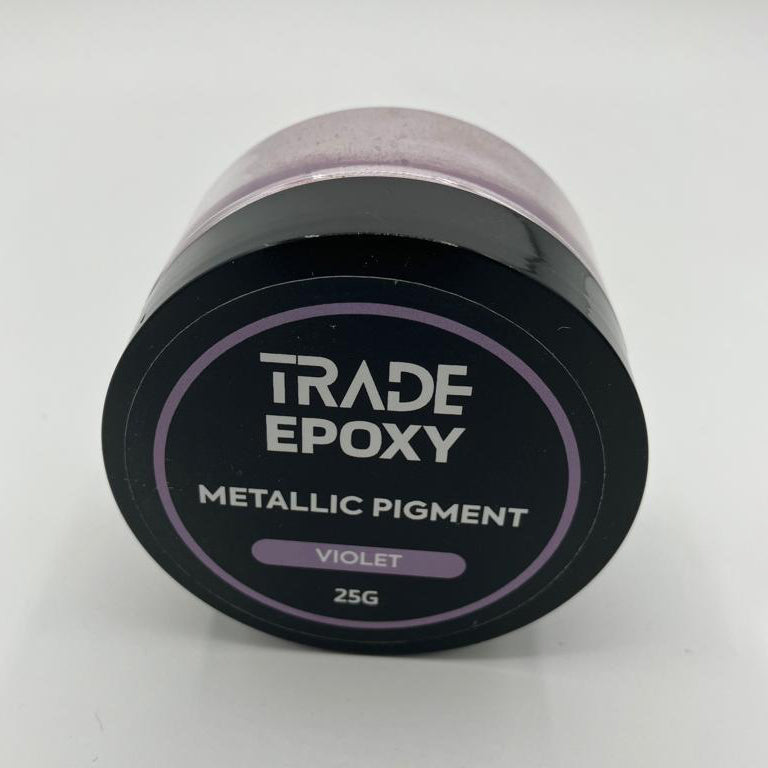 Violet Metallic Pigment 25G
---
FREE SHIPPING on 25g Metallic Pigments!! 
Trade Epoxy mica powder metallic pigments are finely ground, ethically sourced, safe, and non-toxic pigments that are perfect for mixing with a variety of creative mediums to create beautiful works of art. 

Color: Violet 
Size: 0.88 ounces (25 grams) 
 
Use For: Epoxy Resin, Metallic Art, Wax, Soaps, Jewellery, Crafts, Epoxy Flooring and much more. 

It looks premo in real life since photos can't capture the full beauty of the metallic.